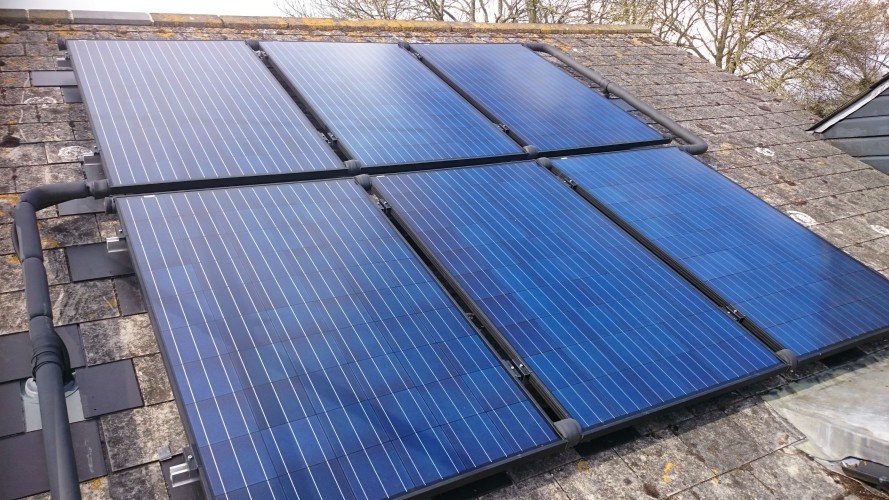 If you are looking for more sustainable energy sources for your home, you need look no further than the sun. The solar power industry is now well developed, offering plenty of opportunity for householders to save money, and the planet.
There are two ways that you can use renewable, solar energy in your home: to produce hot water and to generate electricity. That's why many home owners choose to install two types of solar panels on the roofs of their house: solar thermal panels and solar PV panels.
But wouldn't it be great to have a technology that can yield electricity AND hot water from the same solar panel? With solar PVT panels, you can do just that.
What are solar PVT panels?
Solar 'Photovoltaic Thermal' (PVT) panels are a hybrid product that doesn't seem to be very well known although it has been available for some years. "Solar PVT panels combine the best of traditional PV and solar thermal technologies in a low profile attractive panel which produces both hot water and electricity," says the Renewables Manager at BSW Energy. One panel to do two jobs.
How efficient is this technology?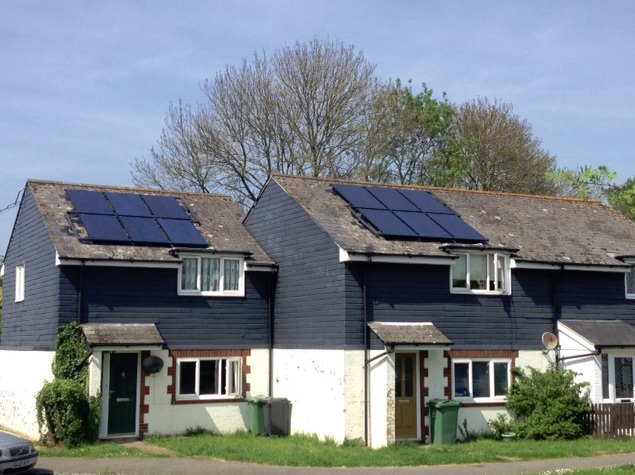 Put simply, there are two parts to the panel. The PV module is needed to convert electrical energy, while a flat plat solar collector is used for the conversion of thermal energy.
Contrary to popular belief, regular PV panels actually work best when it's sunny and cool, not hot. During a hot summer's day, when you would expect electricity generation on your roof to be at its peak, the panels can reach temperatures of 70 to 80C. However, the efficiency of electricity conversion by solar PV panels decreases as the ambient temperature goes up. In fact, they lose around 0.5% efficiency for every one degree above 25C. On warm sunny days, a traditional PV panel can lose around 25% of its electrical output during those peak times.
A good solar PVT system will maintain the panel at its optional temperature, which not only increases electricity generation but also produces significant amounts of heat. One manufacturer, Solar Angel, explains that there's heat exchanger on the back of the panel which "strips away the heat thus keeping the panel cooler and generating more electricity, as well as providing useful hot water."
What about the costs involved?
The purchase cost of solar PVT panels may still be more expensive than an equivalent combination of traditional solar PV and solar thermal panels. However, installation costs are comparable to those required for an equivalent system, and the efficiency savings may be sufficient to make the investment worthwhile, especially in situations where roof space is at a premium.
According to Solar Angel, PVT systems can be up to 40% more efficient than conventional solar. Manufacturers will obviously hope that panel costs will come down as their sales volume increases, making PVT systems the cheaper option all round.
Do government incentives apply to Solar PVT?
Like Solar PV Systems, Solar PVT Systems are also accredited under the MCS (Microgeneration Certification Scheme) and are therefore eligible for the government's Feed-In-Tariff (FIT). However, domestic solar PVT installations do not currently qualify for the Renewable Heat Incentive (RHI) scheme.
Are there any other advantages?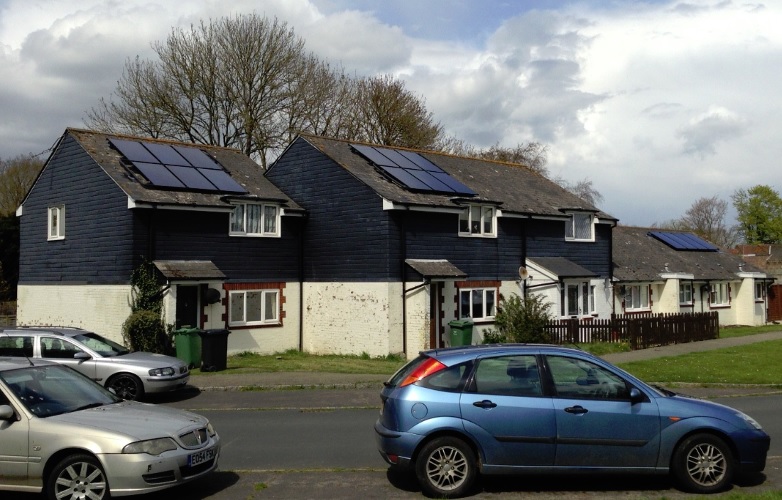 Installing solar PVT panels takes up about 1/3 less space than equivalent traditional panels, which is particularly advantageous for small and/or awkwardly shaped roof spaces.
Solar PVT panels are fitted flush with the roofline, making them less obtrusive than traditional panels that are typically installed on a frame, slightly raised from the roof, to ensure proper air circulation.
The often unsightly mix of different types of solar panel is elegantly solved with the installation of visually uniform solar PVT panels, improving the aesthetic appearance of your roof.
Solar PVT Installations – the key points
A simple low cost, low maintenance renewable energy solution for your home.
Investing in one technologically advanced product offering two functionalities – electricity generation and hot water production – means a better return on investment.
Higher output efficiency for electricity generation.
Space saving and better visual appearance for your roof.
Full government MCS accreditation and FIT eligibility.