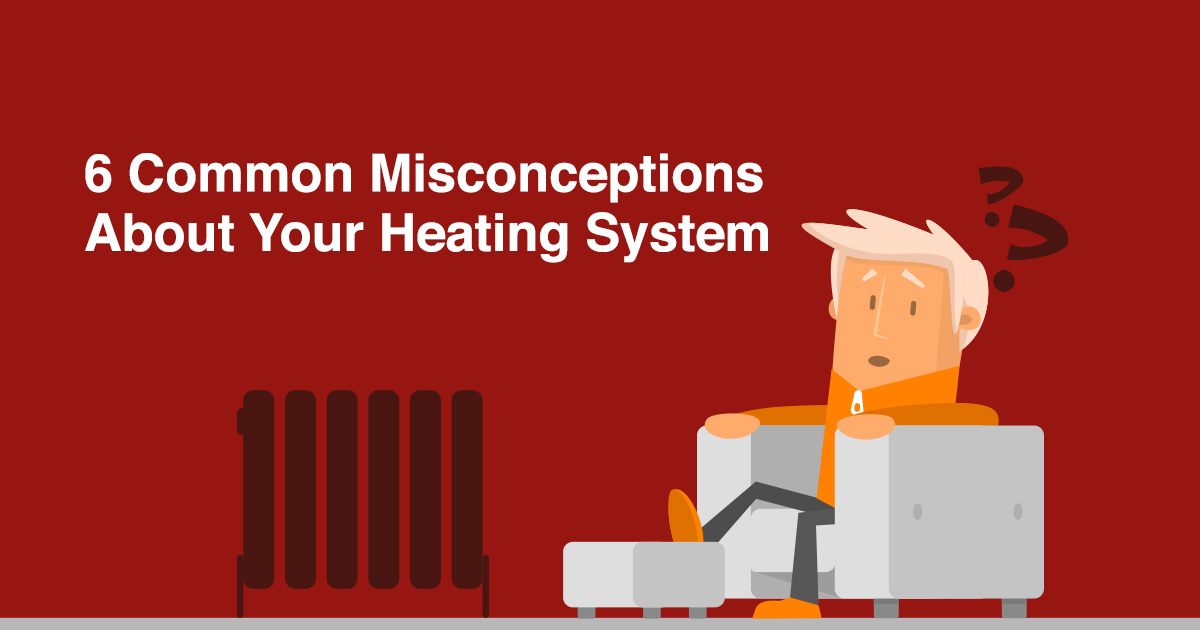 MISCONCEPTION #1
As long as it's running, it's okay!
Not necessarily. Equipment often appears to be running fine but may be on the brink of failure. Boilers can have cracked heat exchangers, radiators can rust and thermostats not operate efficiently. This can eventually lead to equipment failure. Just because it runs when you want it to doesn't mean there's not a problem that will appear when you least expect or
indeed want it to.
Equipment often appears to be running fine but may be on the brink of failure
MISCONCEPTION #2
Regular use is all the maintenance you need.
That's a good start, but more should be done. Without regular servicing to ensure your boiler is working correctly, it could cost you money with future repairs. Much like with your car, putting your boiler through regular services can go a long way to keeping it running well, all year round. The peace of mind that comes with the knowledge that your boiler is safe is always worth the price of a service.
MISCONCEPTION #3
Any plumber can carry our repairs to my heating.
Whilst it should go unsaid, it's important to note that work should never be carried out by anyone other than a qualified professional. The primary reason for this is safety, but it could also prove costly to have to repair any mistakes made by an inexperienced engineer. Invest in a company you can trust, one that has services open to everyone, existing customer or not, and offer guarantees and packages to help you manage the cost of repairs and servicing.
MISCONCEPTION #4
Replacing your heating system like for like is the only option.
No it isn't. This may be the choice for less experienced installers or those looking for the quick and easy fix. An experienced surveyor will spend the time to explore the options available and will ask the right questions so the new system meets your requirements both short-term and long-term. System boiler? Combination Boiler? Renewable Energy? All of these options will be explained and the best option for YOU chosen.
MISCONCEPTION #5
Service agreements are a waste of money.
No. Regular service is critical to making your system last a long time and run efficiently. Regular servicing also can detect small problems before they become more serious. No one wants their system to fail on the coldest day of the year. Regular servicing helps keep your system in tip-top shape and pays for itself in the long run.
MISCONCEPTION #6
The company that offers the lowest price is the company you should hire.
Rarely. Price is usually an indication of quality. More efficient boilers costs more. Professionally trained service people cost more. Reliable service and products cost more. You don't buy the cheapest car, clothes, or food. Don't let price be the only factor when choosing a contractor.
We are here to help
Our trained customer service staff would be happy to answer any additional questions you may have regarding your heating and servicing. We would invite you to schedule a free Home Comfort Audit to determine what your exact needs are to care for your home.
Here's one last point:
We guarantee our work, in fact we fully guarantee every job we do. If you aren't happy with our work, we will do whatever it takes to make sure you love the service we provide.