When it comes to boiler repairs in Portslade and further afield, BSW Energy have everything you need. The boiler repair engineers at BSW are fully qualified and accredited, providing professional assistance on a range of issues across all types of central heating and boiler systems. We are approved to work with all boiler brands, including Worcester-Bush and Glow Worm.
Boiler Installation
Our team of certified engineers carry out boiler installations in Portslade for customers in both the commercial and residential sectors. For private landlords and homeowners looking to replace a boiler, our expert team offer impartial advice and guidance. For architects and developers, we offer multi-site boiler installations.
Boiler Repair
When a boiler breaks down, it can be the cause of a whole number of issues for families, particularly during the winter months. It can affect your daily routine, increasing stress and the chances of catching illnesses. A boiler is one of the major components of any home, which is why BSW provides expert boiler repair services throughout the year, for when you need it most.
We provide one off repairs as well as a number of fixed price service schemes that make sure your boiler is carefully maintained throughout its lifetime. We provide our service schemes to any customer – even if your current boiler was not installed by a qualified BSW engineer. Our service schemes include the following services: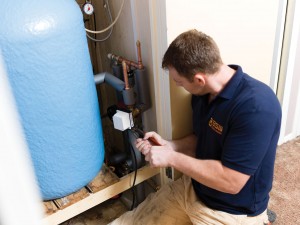 Annual boiler service
Pre-planned maintenance of complete heating systems
A comprehensive boiler repair service
All repairs and upgrades to the system
Checks on energy efficiency
System wide powerflushing and cleansing
BSW will also offer professional boiler replacements in Portslade and further afield for those boilers that may be beyond repair. With a team of fully Gas Safe and APHC accredited engineers, our team are qualified to install all brands of boiler.
About BSW
BSW was established in 1962, starting off as a family run business that has quickly grown into one of the leading central heating companies across the South East of England, with over 100 employees. With extensive experience offering a wide range of boiler repair and replacement services, including servicing the Portslade area and further afield, we take pride in providing genuine advice and assistance for a range of issues. Throughout our growth we have continued to uphold our original family ethics and values to provide the best possible service at competitive rates.
Other Services
In addition to our first class boiler repair and boiler replacement services for the Portslade area, BSW engineers are also fully qualified to supply and install renewable energy systems under the Microgeneration Certification Scheme (MCS). Installing Air Source Heat Pumps we can help you to find a more environmentally friendly way of heating your home. Simply get in touch for professional advice on all the options you have available.
Contact Us Today

For more information on the wide range of boiler repair services and other services we provide to client across Portslade and the surrounding area, please get in touch today. You can contact the professional team by calling 01444 831138 or by completing the enquiry form found below or on the sidebar to the right. We look forward to your call.
You can also get in touch with us for a free, no obligation visit to your home where our team will assess your situation specific needs and requirements for your home. BSW Energy take pride in providing a wide range of first class services including boiler repairs in Portslade and the surrounding areas to all clients.